Background Check Resources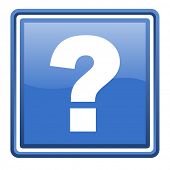 Only Legitimate Companies are authorized to use our Background Screening Services. By creating a Business Account and agreeing to our terms of use, You hereby agree to use these services in accordance with applicable law including a permissible use as specified by DPPA, FCRA and the GLBA and agree that failure to do so will be a breach of your agreement for this service. Laws applicable to use of this data include the Drivers' Privacy Protection Act and related state laws (DPPA) and the Gramm-Leach-Bliley Act (GLBA) as well as Federal law (FCRA). The data regulated by the DPPA, FCRA and the GLBA may be used only for the specified permissible uses. By creating an account and agreeing to our terms of use, you are certifying that the data returned to you will be used in accordance with State and Federal laws. MVR Driving Records can only be provided to legitimate companies and signed permission from the driver must be kept on file for a period of 5 years regardless if the applicant is hired.
How far back does your criminal record searches go?
All criminal record searches will go back at least 7 years. Our criminal record checks will provide criminal record information going as far back as the courthouse allows. Each courthouse varies on how long they maintain criminal records on file.
Recommended: Employers should order a County Criminal Check (in addition to a National Database Check) for all counties the applicant has resided in over the last 7 years.

The FCRA allow you to make hiring decisions based on criminal conviction information going beyond 7 years. State FCRA laws in CA, KS, MD, MA, MT, NH, NM, and NV restrict employers to only using the last 7 years of criminal record information for making hiring decisions.

The following States allow beyond 7 years if the subject is expected to earn above a minimum salary of:
CO - $75,000 income
NY - $25,000 income
TX - $75,000 income
WA - $20,000 income
If you are using any of our consumer reports, including our instant products, to assist in determining someone's employment eligibility, you are required under federal law to do the following:
Social Media Checks: This search is for informational and investigative purposes only and cannot be used to determine an individual's eligibility for credit, insurance, employment, housing, or any other purpose covered under the Fair Credit Reporting Act.
The FCRA requires that an employer intending to obtain a background check to make a clear written disclosure to the applicant or employee that a background check (consumer report) may be obtained for employment purposes. The disclosure cannot be included in an employment application and must be provided in a separate document.

1. Obtain a signed Authorization Release Form.
2. Provide a Pre-Adverse Action Letter.
3. Provide a Decline (Adverse Action) Letter to applicant stating the reasons for their disqualification and how to dispute the findings.
4. Provide a Summary of Consumer Rights.
NOTE: Report Disputes can be submitted via our Online Support Ticket System or via email to Compliance@InfoCheckUSA.com
Per FCRA we respond to all report disputes within 3 business days (excluding holidays) and attempt to complete all re-investigation of disputed reports within 15 business days (excluding holidays). We will notify via email the employer and consumer of the re-investigation results and will provide an updated report to both parties.
Click Here for FCRA Summary of Rights
Get "How to" help guides for our most popular background searches and packages below.