Company Information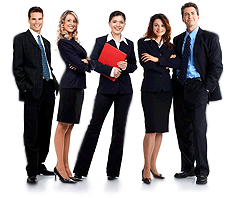 We are a leading provider of background screening services throughout the world. We provide domestic and international record checks. Our Research Investigators have over 30 years experience in investigative and computer research. Your data will be accurate and kept confidential.
InfoCheckUSA,LLC has licensed and experienced Investigators on staff. Our Investigators are former law enforcement officers as well as computer and research experts. Our Company is a member in good standing with the Better Business Bureau (BBB) and National Association of Public Background Screeners (NAPBS). The InfoCheckUSA Background Screening System is the most advanced and secure system on the market and is available 24/7 for our clients.
Our Partner Sites:
Professional Associations & Certifications:
Better Business Bureau - Accredited Business

Dun and Bradstreet Listed

Domain Secured - Certified & Verified

Authorized DHS Agents: I9 Checks

N.A.P.B.S - FCRA Certified Background Screeners

A.C.F.S - Certified Fraud Specialists

A.C.F.E - Certified Fraud Examiners

A.C.F.E.I - Certified Criminal & Forensic Investigators

A.B.C.H.S - Certified Sensitive Security Information

ASIS International - Professional Certified Investigators

Infraguard Member - FBI Partnership Alliance

SAFE HARBOR Certified - Federal & EU

HR Solution Certified - HR XML Compliant

Merchant Circle - Business Verified Member

ISO 9001:2008 - Certified Researchers

Lab Certified Partners - Labcorp and Quest

Experian Sales Agents - Business Credit Reports
Our Vision
An Investment in Knowledge Always Pays the Best Interest - Benjamin Franklin

Our Mission
To provide quick and accurate background checks at a great price. We are a full service Investigative Research Agency providing exceptional investigative research services to corporations, insurance industry, legal profession, and individuals. Our goal is to provide your information needs as quickly and efficiently as possible in accordance with state laws and FCRA laws.